Having five finance ministers from one College is unusual. That honour goes to the Madras Law College.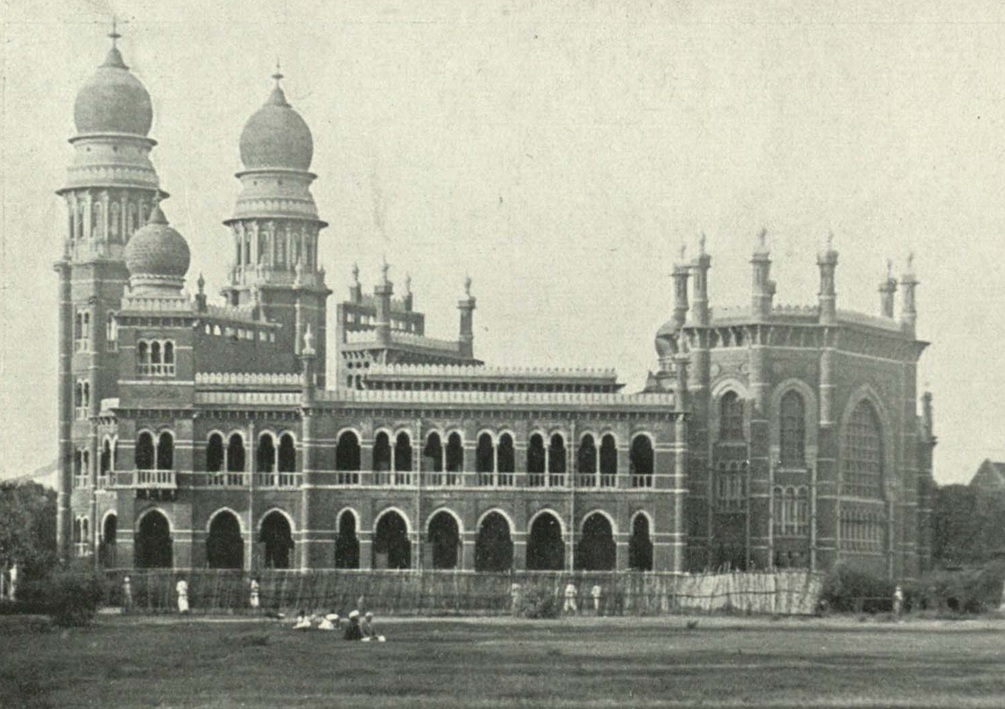 Since Independence, nineteen persons held office as the finance minister for over one year collectively across one or more terms. Six others did so for more than 180 days. Which Indian College produced the maximum number of them? One is most likely to search the alumni lists of economic departments. But, the answer lies in the Government Law College, Chennai, established in 1891. Five finance ministers walked out of its portals. I could not confirm whether a sixth, T.T. Krishnamachari, also studied there after graduating from the Madras Christian College. Maybe he did not.
The Madras Law College, its building designed in the Indo-Saracenic tradition by Henry Irwin, then Consulting Architect, is now the Dr Ambedkar Government Law College, affiliated with Tamil Nadu Dr Ambedkar Law University. Interestingly, the Government Law College, Mumbai, the oldest law college in Asia, established in 1855, where Ambedkar studied and was also Principal for two years, retains its original name. Unfortunately, the College was relocated a few years back when the students lost their appeal against relocation in the High Court. I do not know the reasons for the shifting, but I presume it is for renovation, making space for metro work, and expansion.
R.K. Shunmugham Chetty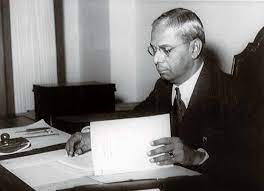 The first Finance Minister of Independent India was R.K. Shunmugham Chetty (1892-1953). Hailing from Coimbatore, many considered him one of the best financial brains of his time. Ironically, he narrowly missed being one of the Reserve Bank of India's first two Deputy Governors as he was considered too political. Instead, he went to Cochin, where a lakefront avenue named after him bears testimony to his eight years as Diwan of the State. Chetty represented India at the League of Nations and the Round Table and Bretton Woods Conferences. Nehru was not keen on Chetty as a Minister but gave in to pressure from Gandhi.
Along with John Matthai in Railways and N Gopalaswami Ayyangar as minister without portfolio, Chetty was among the three ministers from the South. Characteristic of the national character of Nehru's first cabinet, I suspect largely owing to Gandhi's prodding and the British precedent during the War, Chetty was from the Justice Party, which had ceased to exist in 1944.
Chetty's term lasted only a year. After that, a scandal arose suggesting Chetty's involvement in letting a few industrialists out of the tax net. M.O. Mathai, no admirer of Sardar Patel, indicated that Chetty did so under pressure from Patel. Patel probably wanted to correct the wrongs made earlier by Liaquat Ali Khan as Finance Minister in the pre-independence 1946 cabinet, which targeted industrialists who happened to come from the majority community. Incidentally, Liaquat Ali Khan was also a lawyer by profession.
Under pressure from other cabinet ministers, and with the Sardar not coming to Chetty's aid, Nehru sought Chetty's resignation. That was the first such resignation after Independence. However, Chetty remained active in the Constituent Assembly debates, some of his main contributions being to fiscal federalism.
John Matthai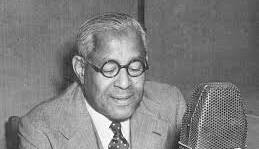 Chetty's vacancy was filled by John Matthai (1886-1959), the first railway minister. Hailing from Calicut (now Kozhikode), Matthai was probably the first Indian to earn a doctorate from the London School of Economics. Alternative claims bestow this honour on Dr Ambedkar.
Matthai was picked up by Gilbert Slater, the first Head of the Department of Economics at the University of Madras, to teach economics there and at Presidency College. He was also a member of the Madras Legislative Council, worked in the cooperation department, and was a member and Chairman of the Indian Tariff Board. With excellent books on agricultural finance and cooperation to his credit, Matthai's credentials by training and experience were second to none. But, not surprisingly, he was suspicious of the newly established Planning Commission, which he viewed as a parallel centre of power. He was also upset with the growing importance of P. C. Mahalanobis, who taught Physics and Statistics. Possibly, the latter was also Matthai's junior in the Indian Educational Service, one of the three services that wound up after Independence, along with the Indian Medical Service and the Indian Service of Engineers.
Did Nehru give his fellow Cambridge alumnus more importance over the Oxford/LSE-educated Matthai? Perhaps more importantly, like many politicians and economists of newly independent countries of the period, the romantic lure of replicating Soviet-style planning and their rigorous mathematical input-output models was too great to resist or ignore. So must have been the craze of applying the mechanics of increasingly popular motorcars and aeroplanes to achieve desired economic outcomes by changing a few gears. Such fantastic ideas did not appeal to Matthai. Not long after the Planning Commission came into being, Matthai resigned to be succeeded by C.D. Deshmukh, the first Indian Governor of the Reserve Bank of India.
C. Subramaniam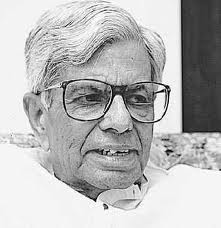 The Madras Law College's third product to become the finance minister was C. Subramaniam (1910-2000). He was the finance minister during the Emergency, 1975-77. Known for his quiet efficiency, Subramaniam was better known for his contribution to the green revolution. Born near Pollachi, Coimbatore, as a nephew of Swami Chidbhavananda, who remained a source of inspiration, Subramaniam was among the few politicians not to head a government at the Centre or the State to receive the Bharat Ratna.
R. Venkataraman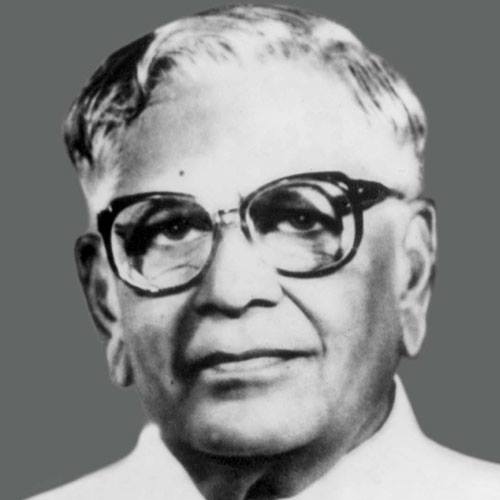 R. Venkataraman (1910-2009), later President of India, was finance minister from 1980 to 82. During his tenure, the government appointed a one-person Commission to inquire into the sale of gold during the Janata Government's tenure. Getting K.R. Puri, Governor of the Reserve Bank of India during the Emergency, sacked by the Janata Party, to be the Commission came in for adverse comment. In 1982, Venkataraman moved to Defence, giving way to Pranab Mukherjee, about 25 years his junior. We might never know whether the shift had anything to do with the grant of licence to a foreign bank which Venkataraman could not manage against stiff opposition from Dr IG Patel, then Governor of the Reserve Bank, citing adverse intelligence reports. That bank is a story for another day.
P. Chidambaram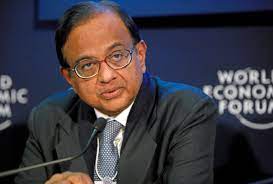 The last of the Madras Law College products who became Finance Minister was P. Chidambaram (born 1945), the only one among the regular finance ministers to have had three separate terms: 1996-97, 2004-08, and 2012-14. Chidambaram is today better known as a product of Harvard University, where he did his MBA. Chidambaram's maternal grandfather was the Raja of Chettinad, who founded Annamalai University and co-founded the Indian Bank. His tenure was not without its share of controversies, some of which are yet to die.
Incidentally, both Chidambaram and Venkataraman also studied at Loyola College, Chennai.
Lawyers as Finance Ministers
One striking thing about the list of finance ministers, both long-term and short-stint, is that law is the most popular educational background. Apart from the five from the Madras Law College, at least nine others studied law at some point. These are Jawaharlal Nehru, Sachin Chaudhuri, YB Chavan, Charan Singh, Pranab Mukherjee, VP Singh, ND Tiwari, SB Chavan, and Piyush Goyal. The last is a surprise as he is also a chartered accountant.
Does this mean politicians tend to be more from the law faculty than others? Or is it a conscious choice, as finance was considered more related to law than economics? No wonder then that a few generations of lawyers and accountants made a living out of interpreting financial laws. Not to forget that one of India's foremost lawyers ever, Nani Palkhivala, was the most popular''interpreter' of what the budget had to say, his speeches at the Brabourne stadium being attended by an estimated one lakh. The budget speeches no longer require lawyers to interpret them. This perhaps indicates how far we have moved from legalese.
Another from Tamil Nadu?
With the main national parties not having a stable foothold in Tamil Nadu, it is unlikely that another person from the State would follow Nirmala Sitharaman, the present finance minister, also from Tamil Nadu, educated in Trichy and New Delhi. Even if one does, it is doubtful that it would be from the Government Law College, Chennai. Interestingly, all four of Nirmala Sitharaman's immediate predecessors, Pranab Mukherjee, P Chidambaram, Arun Jaitley and Piyush Goyal, were professional lawyers or had law degrees. With two non-resident Tamilians holding important portfolios at the Centre (Nirmala Sitharaman's parents lived near Pondy Bazar, Chennai, at some point), one might never know.
Education in Chennai
To stray from economics, I cannot conclude without commenting on the city's declining education quality. This would also determine the future role of Chennai in the higher rungs of power in the country. An anonymous wit, long-forgotten, graded the products of the city's four major colleges for men as the aristocrats of Presidency, gentlemen of MCC, slaves of Loyola, and the rowdies of Pachaiyappas. Nevertheless, they all produced many outstanding leaders from different walks of life. Presidency College produced numerous civil servants, judges, scientists and writers, including two Nobel laureates and an Abel Prize winner in mathematics. Even Pachaiyappas had on its rolls Srinivasa Ramanujam, arguably the greatest mathematician of the last century. C.N. Annadurai, probably the greatest politician from the State in the last century, also studied at PachaiyappaDon't the best students aspire to study elsewhere for their higher education?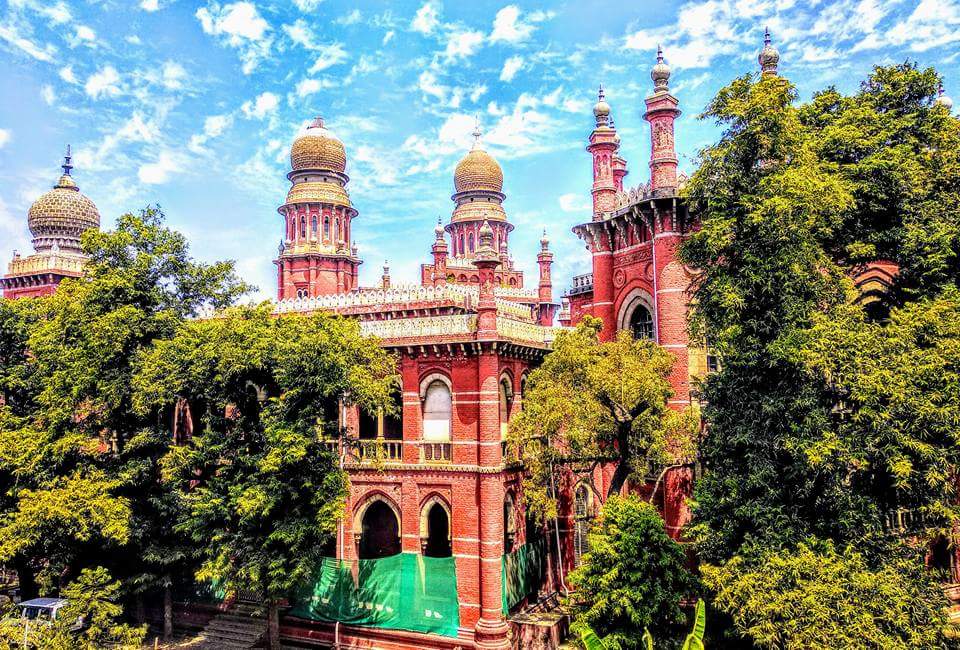 Turning to specialised colleges, how many remember that the College of Engineering, its original brand equity now lost in Anna University, and with a history going back to 1794, was the oldest institution in the country imparting engineering education and was the first to start many engineering disciplines? The Madras Medical College, established in 1835, was just a few days younger than the Calcutta Medical College. The General Hospital to which it was attached goes back to 1664. Or the Madras Eye Infirmary, established in 1819, is the world's second-oldest ophthalmological training institution. Like its law college, Chennai's Veterinary College is among the oldest in the country.
Or that the Agricultural College, Coimbatore, at its peak under the legendary Sir T.S. Venkataraman, was the global capital of sugarcane research. An old family friend, on whom I will be writing soon, was a student of T.S. Venkataraman in the 1930s/40s. When he went to the US for higher studies, his American professor told him that if he were a student of T.S. Venkataraman, he had nothing more to teach him.
Lastly…
The world's greatest universities were built on their past histories and legacies. This helps future students draw energy and inspiration from a shared conception of history. Changing names and locations and dissolving history in new concoctions is no way to build great institutions. It is high time that the State work towards rebuilding its image as a leading centre of learning.
© G. Sreekumar