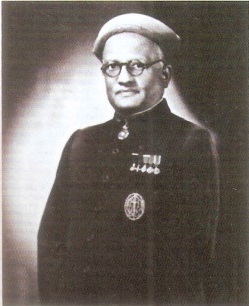 In the next stage of his life, Purshotamdas Thakurdas, now in his early 40s, was pursued for being on various important Committees. The first such was the Acworth Committee. The reason must have been his balanced approach to all matters, in-depth knowledge and understanding of the commercial and financial aspects of various issues on hand, clear articulation in English, and fearless elucidation of his views even if they were unpalatable to the Chairman of the Committee/Commission, or its other members. This was a rare combination of qualities not commonly found even today.
Frank Moraes on PT
Frank Moraes, the legendary editor of The Indian Express for a quarter century, wrote only two biographies. One was on Jawaharlal Nehru and the other on PT, before Ramnath Goenka picked him for the top job. He summed up PT's approach as follows:
"In 1921 Purshotamdas was 42. The foundations of his considerable fortune had been well and truly laid, and he enjoyed not only in the business community but in the eyes of both the Government and the people a reputation for commercial acumen and integrity. Along with this he was known to possess the outlook of a practical patriot who while keeping his country's interests pre-eminently in mind disdained cheap plaudits and refused to indulge either in extreme heroics or histrionics. Purshotamdas would never surrender national interests for personal or professional gain. At the same time he felt that a policy of intelligent and discriminating co-operation with the authorities would yield bigger and quicker political and commercial dividends than a policy of negation."

Frank Moraes, Sir Purshotamdas Thakurdas, 1957, p. 38.
By 1920, he was already on the Board of the Tata Industrial Bank, and many other corporates. At its peak, his membership of Boards would go up to around 70. Among the various committees of which he was a member, three are worth mentioning in more detail. These are the Acworth Committee, the Retrenchment Committee, and the Hilton Young Commission.
Sir William Acworth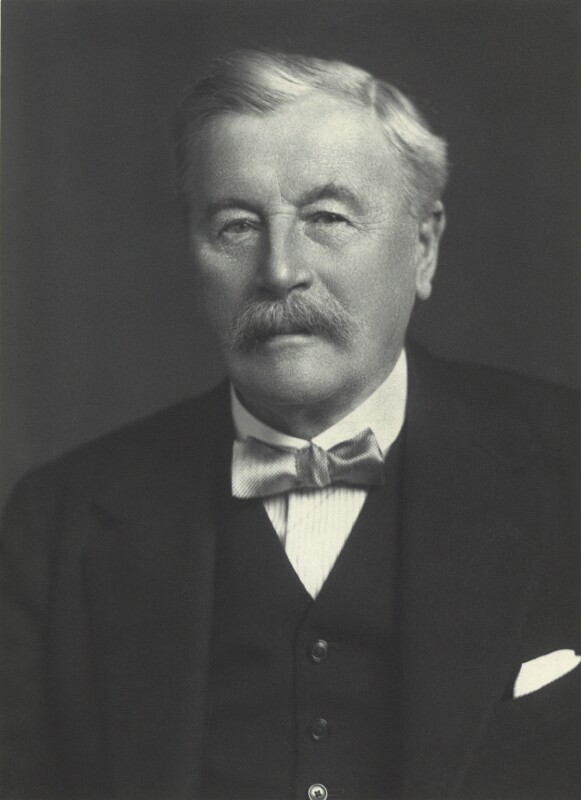 The Acworth Committee was officially known as the Indian Railway Committee. William Mitchell Acworth, a renowned railway economist and historian, headed the committee. He was also a barrister who had dabbled in politics without much success, losing three elections. Each of his five books on the railways were classics in their own right. The one on railway economics was a popular textbook of the day. He had also contributed to the study and functioning of railways in many countries. Apart from India and England, this included Canada, Ireland, Austria, Rhodesia, Scotland, Ireland, and Germany.
Terms of reference
The terms of reference included examining the relative financial and administrative advantages of different methods of managing railways in India. This covered the following different options:
direct state management
management through a company domiciled in England with a Board sitting in London
management through a company domiciled in India and with a Board sitting in India
a combination of (2) and (3).
Members
The Committee included Sir Henry Burt and Sir Arthur Anderson, both former Presidents of the Indian Railway Board. The other British members were Sir George Godfrey of the Bengal-Nagpur Railway Company, E.H. Hilley, formerly of the North Eastern and Great Norther Railways, James Tuke, Director of Barclay's Bank and British Linen Bank, and C.F. Beadel of Calcutta representing European commercial interests in India. Purshotamdas represented Indian commercial interests. The other Indian members were Sir Rajendranath Mukherji from Calcutta, Mr. Srinivasa Sastri from Madras, and Sir Maneckji Dadabhoy from the Central Provinces.
Frank Moraes wrote as follows:
"With most of his British colleagues including Acworth and James Tuke, Purshotamdas worked in the closest harmony and he also found himself in sympathy with one of his Indian colleagues, Mr. Srinivasa Sastri. His relation was neither cordial nor equable with his other Indian colleagues, notably Sir Rajendranath Mukherji whose attitude in many matters seemed to Purshotamdas to be somewhat equivocal."

Frank Moraes, Sir Purshotamdas Thakurdas, 1957, p. 30.
The Main Issue
The Committee was unanimous that the Railways should be managed only from India. It also recommended allowing existing contracts to expire and not to renew them. Opinion was, however, divided as to how the railways should be managed in India. Some advocated state management, while some others suggested leaving the management of some of the railways to Indian companies. Two Indian members, Mukherji and Dadabhoy, argued for private company management. Srinivasa Sastri was initially noncommittal.
A Family Matter
The Committee, after its India meetings, moved to London to take evidence there. It was his first visit abroad. Purshotamdas took his wife also along as there was also a personal angle to the visit. Padmabehn, their only child, married in 1920 at the age of 20, was expecting her first child. She was staying with her husband, Ramanbhai Saraiya, in Putney Hill, London, in a spacious house that could accommodate friends and relatives. This was where Purshotamdas stayed. To digress, Saraiya's report on Indian banking, written five decades later in 1971, and widely known as the Banking Commission Report, was my textbook and first introduction to Indian banking. There will be a separate post on Saraiya in due course.
An Indecent Proposal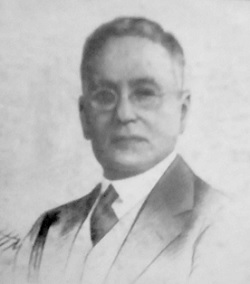 While at his daughter's residence in Putney Hill, Purshotamdas had an unusual visitor one day. His biographer does not mention the name, but other references and developments at the Hilton Young Commission seem to indicate that it was Sir Rajendranath Mukherjee. He had come ostensibly to welcome Purshotamdas's first grandson. He soon came down to business.
This Indian member suggested that Purshotamdas vote for company management. In return, he offered PT the managing agency of the Great Indian Peninsular Railway which was coming up for renewal in 1924. Apart from the prestige and opportunities for patronage that went with it, it would have provided him an income of at least Rs 7 lakh a year, a huge amount in those days. He added that the lease of the East India Railway, due to expire soon, had been offered to him.
PT was neither amused nor thrilled by the offer. He said that he was not averse to company management even if it meant Indian companies. But, he made it clear that his vote was not on sale, and that he was not interested in making money with his position on the Committee.
The visitor persisted, even to the extent of suggesting that PT consult his wife before taking a decision on the offer. This further annoyed PT who suggested ending the meeting. The visitor remained undeterred expressing surprise at PT's reaction to what he thought was an ordinary business proposition. PT countered that the way he did his business did not involve dealing with such proposals, and suggested dropping the matter.
The Resolution
Acworth, whose fair and impartial approach impressed Purshotamdas, favoured state management. So did the other two members from London. The British members from India, as they represented various railway companies, favoured company management.
Acworth was insistent on deciding in favour of state management whose supporters were still in a minority. When the Committee was meeting in London, Acworth asked Purshotamdas to prevail upon Sastri to vote for state management. Sastri was dividing his time between the Committee and the Imperial Conference in progress in London, where he was a government delegate. As a result, he was irregular in attending the Committee meetings. Purshotamdas met Sastri at the Carlton Hotel, where Sastri was staying. After a lengthy discussion, Sastri had a long letter supporting state management delivered to PT the next morning at his hotel.
Armed with Sastri's letter, Acworth announced in the next meeting that the eight members were equally divided on the issue of state management. He added that, as the Chairman, he was exercising his right to a casting vote, which he made in favour of state management.
Another Briton for India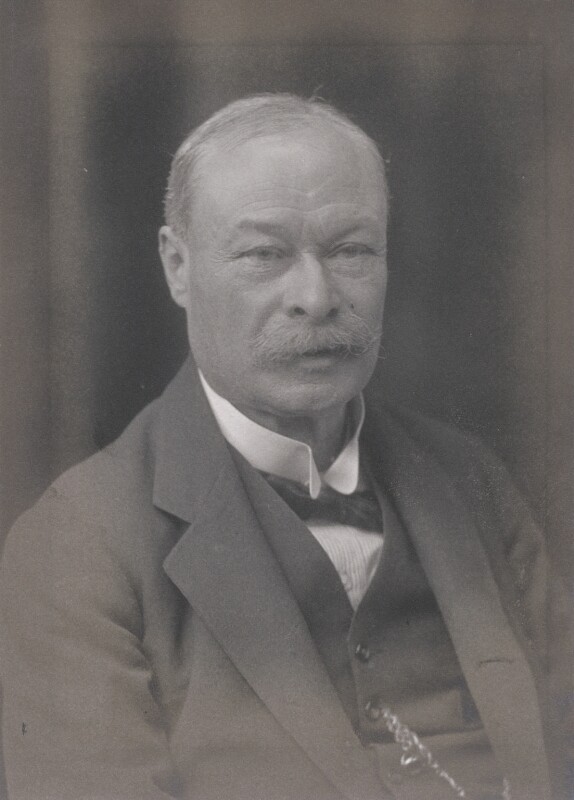 During the Committee's London proceedings, Sir William Meyer, the first Indian High Commissioner in London, gave evidence supporting PT's views. He also expressed shock at Indian Railway stores and plant purchases from England at double the price elsewhere. PT's casual conversation with a journalist led to a leak to Indian sources. A question on the subject put to Sir Charles Innes, the Railway member, resulted in the purchase of railway stores and plant being freed from intervention by the India Office. This was a collateral benefit from the Committee's work.
Sir William Meyer had served in various capacities in India, starting with the Madras Presidency. After the death of Sir W.W. Hunter in 1900, Meyer had edited a few volumes of the Imperial Gazetteer of India. He also served as a Finance Member on the Viceroy's Council. He passed away at the age of 62, in 1922, the year after giving evidence to the Acworth Committee.
One Last Meeting
After the Committee's work, and before leaving London for India, PT called on Acworth at his flat in Piccadilly. It was only then that PT revealed to Acworth about the unusual visit to his daughter's house by an Indian member. Acworth replied that he had some idea about the developments and that he was happy that PT had not succumbed to temptation.
When PT was leaving, Acworth remarked, "You are going back to your own countrymen who will welcome you with open arms and will always remember your services to them on this committee. But you leave me behind in the midst of people who will look on me with great animosity and unjustified bitterness."
Acworth was knighted in the next honours list. He died in 1924 at the age of 74, due to deterioration of health following the strain of the work on German Railways.
Contribution of the Acworth Committee
The Acworth Committee is a landmark in the history of Indian Railways. It revolutionised its functioning, including that of the Railway Board, inaugurating a new era in its administration. Acworth laid the foundations for future development of Railways which was suffering from underinvestment by the British government, apart from a host of other problems. The history of State management of the Railways, in a sense, starts with this Committee.
By 1946, the government acquired all the Railway companies and transferred their management to the Railway Board. Apart from Indianisation, the committee had addressed reforms in finance, accounts, administration and workshops, block rates and rate tribunals, grievances of third class passengers, and local and central advisory councils. It also sought to address corruption which was rampant at various levels. The Committee's work also resulted in separating railway finances from the rest of government finance, and the introduction of a separate Railway budget.
Postscript
PT's work on the Acworth Committee further enhanced his reputation for personal integrity and probity in public life. PT was knighted in 1923. Lord Reading nominated him to the Council of States, the equivalent of the present Rajya Sabha. Around this time, PT also came as an elected member on the Board of the Imperial Bank of India, established a century back in 1921 merging the three Presidency Banks. That was the beginning of more than three decades of experience with central banking functions.
© G. Sreekumar 2021.
For periodical updates on all my blog posts, subscribe for free at the link below: