Sir Purshotamdas Thakurdas next made a major contribution to the work of the Indian Retrenchment Committee. The implementation of the Acworth Committee recommendations, including greater investment for railway expansion and a separate railway budget, increased government expenses substantially. The government feared that it might not be able to meet these rising expenses. Following this, the government responded by cutting expenses even by laying off people wherever possible. To find the means of doing this, it appointed the Indian Retrenchment Committee, which functioned during 1922-23.
Purshotamdas Thakurdas leads a delegation
In early 1922, Purshotamdas Thakurdas organized and led a deputation to the Viceroy, representing Indian and European interests, against the mounting government expenditure. The combined force of British and Indian interests forced the government's hand into appointing the Retrenchment Committee. Earlier work done by the Expenditure Committee in the UK, with Sir Eric Geddes as chairman, guided this group. Its huge public spending cuts were known as the "Geddes Axe".
Indian members
The government appointed Purshotamdas Thakurdas as a member of the Committee. Frank Moraes later observed that "Purshotamdas's painstaking thoroughness, his eye for detail and his independence of outlook had already been demonstrated on the Acworth Committee, and his appointment was widely acclaimed in India."
The other members included Sir Rajendranath Mookerji and Sir Maneckjhi Dadabhoy. We met them both in the previous part on the Acworth Committee. The fourth Indian member was Dadiba Dalal, an Indian diplomat. Dadiba succeeded Sir William Mayer, who had died in harness, as second Indian High Commissioner.
British members
Sir Thomas Catto and Sir Alexander Murray, both Scotsmen like Inchcape, were the other two British members. The latter was a former President of the Bengal Chamber of Commerce. Sir (later Lord) Catto was Chairman of Andrew Yule & Co. of Calcutta, and also Yule, Catto & Co. Three Scotsmen sitting together to curb British government extravagances kept caricaturists of the day busy.
Chairman of the Committee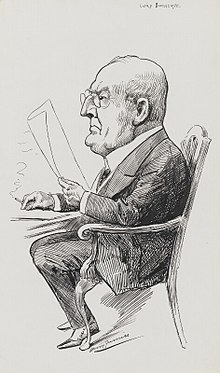 Lord Inchcape was the Chairman of the Committee. He owed his appointment to his having been a member of the Geddes Committee referred to above. Though orphaned at a young age, he had a decent inheritance. He arrived in India as a young James Mackay, in 1874. Starting as a shipping assistant to Mackinnon Mackenzie & Co., he later became a President of the Bengal Chamber of Commerce, and a member of the Councils of the Viceroy and the Secretary of State.
Inchcape was also a Vice President of the Suez Canal Company and Chairman of the Peninsular and Oriental Steam Navigation Company, known as P&O.
Catto on Inchcape
Sir Catto found Inchcape "a great man and a great Chairman". On the other hand, he found Purshotamdas Thakurdas the most difficult. Catto told Hector Bolitho, Inchcape's biographer, as follows:
"He was one of the greatest chairmen of his time; forceful of course, liking his own ways and his own ideas, but courteous, considerate and above all, tactful. I was the youngest member … with Mr. (now Sir) Purshotamdas Thakurdas the most difficult, for I was full of suggestions. But Inchcape bore patiently with me, although, in the end, he usually got his own way. He never actually refused any of my suggestions… considered them all and if he liked them, he adopted them in full. … if he did not …. never crushed me by flatly refusing them. All that he did was to disarm me with a kindly smile and say that he presumed that I would not mind his amending the wording … Then he would change it until, in the end, all that was mine was the sheet of paper upon which it was written."
Purshotamdas Thakurdas's approach
According to Catto, both he and Purshotamdas Thakurdas had refused to sign. He objected to certain details, while PT found the recommendations not going far enough. It is interesting to see what the latter thought of the deliberations. Frank Moraes's biography of PT has a different story to tell.
The Army department's memorandum to the Committee referred to a government despatch of 1845 to the India Office. It laid down the manner in which different communities were to be segregated into different regiments. PT wanted to see a copy of the memorandum. Sir Reginald Mant, the coordinating official, refused stating that it was a secret document. Recalling Viceroy Lord Reading's assurance that nothing would be held back from the Committee, PT insisted that Sir Mant give his reasons in writing.
On being asked what he would do with the letter, PT said that he would release it to the press. Thereafter, he would consider whether he should continue with the Committee. After this, Sir Mant beat a hasty retreat. He referred the matter to Sir Rawlinson, the Commander-in-Chief. The matter went up to the Viceroy who ordered that all documents that PT wanted be shown to him without further reference.
PT's disagreement
Purshotamdas Thakurdas had strong reservations on five issues. First was the the expenses on the Ecclesiastical Department, which he felt was discriminatory to the non-Christian communities. Secondly, he considered the India Office in London to be a white elephant. The other three related to the meteorological department, armed services, and most importantly, discrimination in rations to the Indian and British soldiers.
The fifth issue requires elaboration. PT's innate curiosity made him go deeper into the different types of ration provided to Indian and British soldiers. He took the help of Ramanlal Saraiya, his son-in-law. We had met him in the last post. By now, Ramanlal had returned from England after graduating in Chemistry from the Imperial College of Science and Technology. Soon, PT discovered that the daily food value of British soldiers was 143.2 grams as against only 97.3 grams for atta eating Indian soldiers and a meagre 40.1 grams for rice eaters. To be more specific, the Indian diet contained little protein or fat content. Moreover, the rice eater had little of calorific or carbohydrate value. However, this was higher for atta eaters as compared to British soldiers' diet.
PT's minutes of dissent
On the basis of his analysis, PT was determined to give a minute of dissent if his concerns were not addressed. But, unexpectedly, the other Indian members went with the British. This handicapped PT. At the same time, support came from an unexpected quarter.
The evidence of the Director of Medical Service added strength to PT's findings, even though based on a still nascent science. He gave evidence that the death rate among Indian troops was higher than for the British soldiers. Moreover, the Indian soldiers were more susceptible to scurvy. He attributed these to lack of stamina and vitamin deficiency. This discovery surprised even the army establishment which had not studied the data they had supplied to the Committee.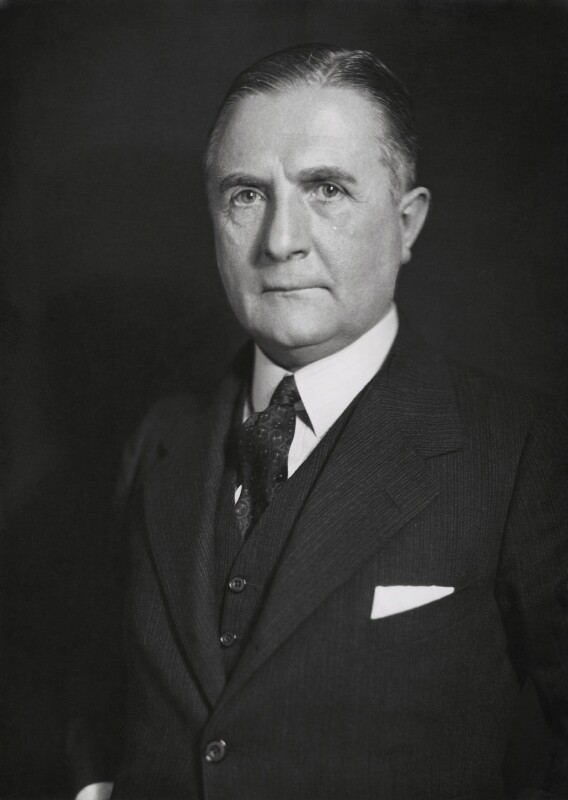 Notwithstanding the evidence, and seeing lack of support for PT, Inchcape did not consider PT's dissent as a serious threat. As expected, the Chairman received vocal support from the British members. Most importantly, this came from Catto. Of all members, Catto was the most agitated. He was particularly vocal in his aggression against PT's views on the Ecclesiastical Department and the India Office. An excited Catto lost his temper and could not counter PT's reasoned arguments.
Not satisfied with giving vent to his agitated comments, Catto asked Dadiba to convey his displeasure to PT. Dadiba faithfully did as told. PT told Dadiba to tell Catto that if he felt strongly about it, he should suggest a contribution from the British exchequer. Nothing more was heard from Catto in the matter.
A worried Inchcape
Meanwhile, Inchcape's anxiety in the whole matter grew as he noticed that PT was preparing his dissent notes. To verify this, he asked Dadiba to find out whether PT was drafting his minutes at home. Dadiba passed on the question bluntly to PT, who invited Dadiba home to go through his papers. As Dadiba was going through the drafts over a few cigarettes, PT suggested that he show them to the Chairman. He added that he had no objection if the Chairman wanted to go through his drafts.
But, nchcape had other plans. He casually asked Dadiba who PT's bankers in Bombay were. Inchcape had calculated that Dadiba would promptly convey this seemingly innocent query to PT. It was. Dadiba had replied that PT's firm had a current account with every bank in Bombay. Inchcape digged deeper asking who among them was financing him. After all, his firms had business in Africa, Asia, and Europe. Somebody must be financing their transactions. Dadiba replied wryly that PT's firms had a reputation for not seeking accommodation from any quarter. Inchcape merely said, "We'll see".
Subsequently, Inchcape made the enquiries through the Deputy Controller of Currency in Bombay. He wanted to know which banks were financing PT's firms. Soon, it reached PT's ears through his partners. They wanted to know whether he was entering into any financial commitment in Delhi.
Offer of peace
After drawing a blank, Inchcape changed his strategy. One day, he invited Purshotamdas Thakurdas for lunch. Apart from Lord Inchcape, only Lady Inchcape was present. Over lunch, Inchcape sought a compromise. He said that he would accept a minute of dissent but requested PT not to make it strong. PT replied that he will try to make it acceptable to him. To this, Inchcape said that if PT submitted a note of dissent, he had no option but to accept it.
PT soon found that the offer of peace was not without motives. First, Inchcape did not want any limit, as was proposed, on residential phones of government officials. This would make their families dissatisfied. They had already represented to Lady Inchcape and her daughter to get this suggestion dropped. He requested PT not to make his wife and daughter unpopular in official circles.
Secondly, he was willing to meet PT's demand for cutting expenses for armed services by Rs 20 crore, up to Rs 10 crore. In contrast, the other members had agreed only up to Rs 8 crore. This offer was, however, conditional to PT agreeing to drop the telephone issue. PT expressed his dislike for bargaining, but finally settled for Rs 12 crore. With the exception of Dadiba, the other Indian members were annoyed that Inchcape finally yielded to PT. But, for PT, a strategic and practical retreat, after getting significant advantages, was more wise than being foolishly stubborn. This practical wisdom was one of the hallmarks of PT's character.
A meeting with the Viceroy
In the next meeting, Inchcape set a tough deadline for submission of the report and its publication. First, he would submit the report to the Viceroy the next morning at 10 am. Secondly, the report would go for printing within two days. The other members wondered whether PT will be able to meet the deadline to submit his minutes of dissent. He assured HF Howard, Secretary to the Committee, that he will get them by around midnight. As promised, PT personally delivered them at 11.45 pm.
After receiving PT's minutes of dissent, Inchcape requested him not to insist on printing his note on discrimination in rations. But, PT did not see anything wrong in publishing it unless if the authorities were prepared to rectify the problem. The matter went up to the Viceroy. Lord Reading tried to reason with PT. He said that the matter, if published, could cause widespread discontent. Worse still, it could cause disquiet in the armed forces. PT accepted the gravity of the matter, but replied that it was too important to be ignored. After some discussion, the Viceroy agreed to set right the disparity. In return, he pleaded with PT not to published the note of dissent. In view of the Viceroy's assurance, PT agreed not to have the note published.
It later came to light that the government had planned to further reduce the Indian soldiers' rations. PT's intervention resolved the issue in favour of the Indian soldier.
Assessing role of Purshotamdas Thakurdas
To conclude, Frank Moraes summed up the contribution of Purshotamdas Thakurdas to the work of the Retrenchment Committee as follows:
"The Inchcape Committee's report once again revealed Purshotamdas as an able and conscientious public servant who could not be easily deterred from speaking his mind. Both on the Acworth Committee and the Inchcape Committee he had shown not only courage and capacity in defending national interests but a clear and precise understanding of unusually
complicated issues. Within the next five years he was further to enhance his reputation by his courageous performance on the Hilton Young Finance Commission, and through the years both before and after this he demonstrated and was to demonstrate his outstanding calibre on many committees and public bodies."
Postscript
Lord Inchcape became a Viscount in 1924. Elevated to an Earlship in 1929, he became the first Earl of Inchcape. He died in his yacht in 1932. His daughter, Lady Elsie Mackay, an aviator and actress, had disappeared mid-Ocean a few years earlier in 1928, attempting to fly across the Atlantic. More on them here.
Sir Thomas Catto later succeeded, as Lord Catto, the legendary Montagu Norman as Governor, Bank of England, in 1944.
Sir Alexander Murry was for over a decade at the School of Oriental and Asian Studies.
The government bestowed a knighthood on Purshotamdas Thakurdas in 1924. Thus, he became Sir Purshotamdas Thakurdas, or Sir PT, to friends and admirers. Dadiba Dalal also received the honour in the same year.
We now move to Sir PT's role in the Hilton Young Commission in the next part.
Note: This part is almost exclusively based on Frank Moraes's biography of Sir Purshotamdas Thakurdas and Hector Bolitho's biography of Lord Inchcape, titled "James Lyle Mackay, First Earl of Inchcape".
© G. Sreekumar 2021.
For periodical updates on all my blog posts, subscribe for free at the link below: