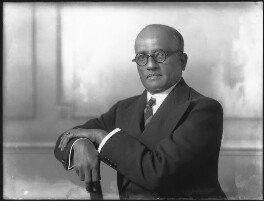 Purshotamdas Thakurdas, the young crusader, Sir PT or PT to friends, and as "King of Cotton" among other epithets, had a formidable reputation for his honesty, integrity, and fierce independence. He retained these characteristics while serving on up to seventy bodies. These included the Round Table Conferences, legislative councils and assemblies, committees and commissions, and trusts and boards. He served in these as trustee, director, commissioner or chairman. Moreover, PT was an untiring crusader for various public causes from a young age, including famine relief. He was also the fourth longest-serving director on the Central Board of the Reserve Bank of India. The next month, July 2021, denotes the 60th year of the passing away of Sir PT. This is the first in a series of posts covering the life and work of Sir PT.
The young Purshotamdas Thakurdas
In the 1880s, whenever his family could not find the young Purshotamdas Thakurdas in the house, they knew where to look. Invariably, he sat perched precariously on top of the tiled triangular roof of their house on Cawasji Patel Tank Road in Girgaum, Bombay. The family had moved here from Surat, where Purshotamdas was born on 30 May 1879. Undoubtedly, from the height of the roof, far removed from the hustle and bustle of the crowd below, Purshotamdas had a quiet and balanced view of goings on, his world neatly divided into two, giving him the confidence of heights and a right sense of proportion.
On one occasion, as a young apprentice, Purshotamdas Thakurdas called on Mr Glazebrook of the Cotton Association to settle an account. Pleased with the young boy, Glazebrook handed him another cheque for Rs. 5,000 along with the payment, calling it "pocket money". Purshotamdas took the cheques. The next day, Glazebrook received a letter from Narandas Rajaram & Co, acknowledging the rebate. A surprised Glazebrook asked Purshotamdas why he passed on the money which was meant for him. He further asked, "Is that your Bible?" To this, Purshotamdas's characteristic reply was "There is nothing biblical about it. It is commonsense."
Early days and education
Orphaned at a young age, it was Vijbhucandas, his uncle, who brought up Purshotamdas like his own son. Unlike Purshotamdas's lawyer father, Vijbhucandas was a cotton trader. With greater interest in extracurricular activities such as cricket, tennis and gymnastics, PT failed his intermediate examination. A preceding illness partly accounted for the failure.
Notwithstanding the early setback, PT passed his BA in 1900. After this, he wanted to pursue law in his late father's firm. Rebuffed by its current partners, Vijbhucandas took his nephew as an apprentice in his own firm, Narandas Rajaram & Co.
Honesty pays
Purshotamdas, the young crusader, earned the reputation for his scrupulous honesty from an early age. He invariably advised his traders in writing not to mix inferior quality cotton with high-quality ones. As it turned out in PT's case, honesty paid dividends. PT cleared his stock in three months. Soon, he became a byword for quality, and his reputation reached the ears of the senior Sassoon of E.D. Sassoon & Co. Contrary to experience elsewhere, Sassoon asked PT to call on him. (Frank Moraes, PT's biographer, refers to him as ED Sassoon, who passed away in 1880. This was probably Sir Edward Albert Sassoon, died in 1912, Sir Jacob Elias Sassoon, died in 1916, or Sir Sassoon Jacob Hai David, died in 1926).
The Sassoons
The Sassoons were an Iraqi-Jewish family from Baghdad which extended its business to India under David Sassoon. The family became famous in Mumbai for the Sassoon Docks, the Sassoon group of mills, and the David Sassoon Library and Reading Room which is still functioning. They had business interests extending from Manchester, UK, in the West, to Hong Kong in the East. The family was then known as the Rothschilds of the East. This was not fully justified as they were merchants, not into banking.
A bulk order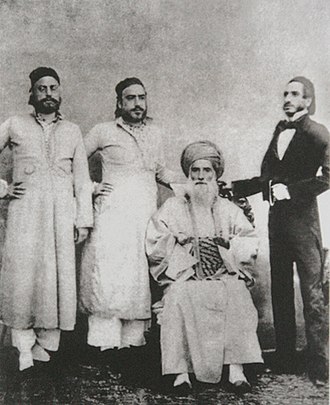 During the meeting, Sassoon placed an order for 500 bales of cotton. After receiving the consignment, the blind Sassoon felt the cotton. He was assured of its superior quality, which he confirmed with his workers who were ecstatic about it. Sassoon had the entire stock in his godowns verified for quality. He changed his purchasing staff and insisted that his suppliers replace the entire stock of inferior cotton. This led to the liquidation of Vassanji Trikamji & Co. and an Italian firm, the principal supplier to Sassoon. This episode also established the reputation of Purshotamdas, the young crusader.
Purshotamdas Thakurdas and ethical standards
Not resting on his laurels, PT introduced ethical standards to curb malpractices in the trade. This included watering cotton and mixing sand to increase their weight. Such mixing and false packing were unscrupulously practised by firms which had mixing clerks on their rolls. Foreign firms had separate training for such clerks for more effective "false packing".
European firms dominated the Bombay Cotton Trade Association (BCTA) then. Apart from Britishers, this included German, Italian, Swiss, and even Russian firms. Only two out of fifty shareholders were Indian firms. The other Indian firms were associate members which did not entitle them to do arbitration or surveys. In the event of a dispute between a European firm and an Indian one, the decision invariably went in favour of the former. Smarting under this, PT made his objections vocal.
After a few incidents established PT's reputation for fair dealing, BCTA offered a few shares to PT and a Japanese firm. PT refused to bite the bait. He insisted that they make Indians eligible for full membership. After accepting this, BCTA allotted PT a share and made Narandas Rajaram & Co. a full member. PT thereafter received several requests for surveys and arbitration from the Indian section. Till 1920, when he discontinued the activity, PT dominated the field. His reputation for rectitude was such that even European firms approached PT to appoint him as their arbitrator.
The Famine Relief Fund
After coming to know of the young man's organizing capacity and his charity in times of famine, Sir Pherozeshah Mehta, the freedom fighter, entrusted PT with the responsibility of the Famine Relief Fund.
Purshotamdas Thakurdas was drawn between the choice of collecting thousands of rupees or nipping the problem at its source. Finally, he took the advice of an elderly man he met while walking on Chowpatty Beach. This was to supply cheap fodder where it was required. He prevailed upon Sir George Clarke (later Lord Sydenham), then Governor of Bombay, to make at least ten railway wagons available every day for the purpose.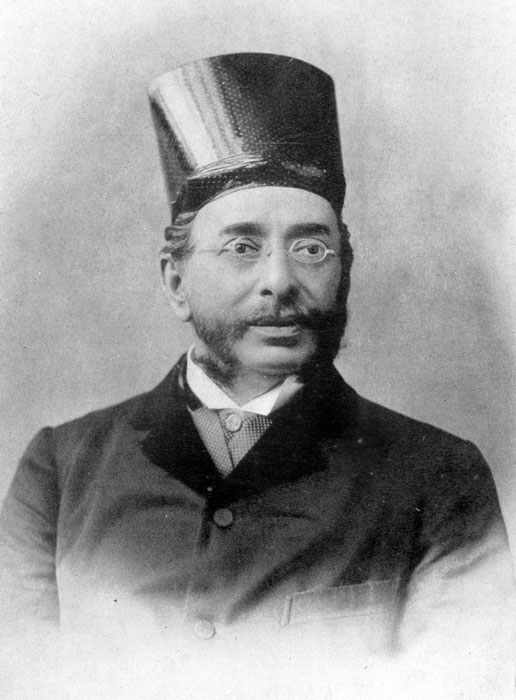 For his efforts, the government honoured Purshotamdas, the young crusader, with the Kaiser-e-Hind silver medal. This was not enough, felt Phirozeshah Mehta. He thought that PT deserved the CIE, and advised him to refuse the award. PT replied that if he were to refuse this, and later accept a higher award, it would mean that he was involved in relief work only for the sake of honour, which he was not. The Uncrowned King of Bombay, as Sir PM was known, had no reply.
The above incident showed PT's confidence and independent thinking even when dealing with someone more than a generation his senior. Such instances further strengthened the reputation of Purshotamdas, the young crusader, for his courage, vision, and independence in dealing with any problem.
Bombay Legislative Council
Soon, higher responsibilities came the way of Purshotamdas Thakurdas. In 1916, PT entered the Bombay Legislative Council, formed as part of the Morley-Minto reforms. With powers still concentrated in the government, the best that a member of the legislative council could do at the time while criticizing the government, was to arouse public opinion and prod the government into action.
PT decided to add to his criticism, wherever possible, constructive suggestions. As a result, even government officials became keen listeners of his speeches. His suggestion for irrigation and public works to have more fodder and reduce starvation was welcomed but not implemented on the plea of inadequate funds.
Once, PT's resolution for improving irrigation using modern mechanical methods and by importing skilled labour from other states and provinces, based on the recommendation of the Indian Irrigation Commission, was not favoured for want of funds. This time he pressed for a vote. His resolution was carried 22 to 17.
Opposition from nominated members like PT irked the then Governor, Sir George Lloyd. In PT's case, he was not only opposing but was openly leading the opposition. One such instance was Lloyd's proposal for a caravanserai, using Bombay Port Trust funds. The luxury hotel was for travellers passing through the Gateway of India. Lloyd himself had identified with the project.
Lloyd asked Chunilal V. Mehta, PT's cousin, to convey to PT his displeasure at his opposition. PT told his cousin, "Will you tell the Governor that I never accepted membership of the Council on any condition? Nobody in fact has ever mentioned any condition. If His Excellency so desires I shall resign provided he puts down on paper the message you have conveyed to me."
Purshotamdas Thakurdas in the Assembly
During the last years of that decade, an occasional visitor to his house in Malabar Hill was the South Africa-returned Mohandas Gandhi, not yet the undisputed leader of the Congress. In 1920, when the Bombay Legislative Assembly replaced the Legislative Council, the government nominated Purshotamdas Thakurdas to that also. In the same year, PT became Sheriff of Bombay.
What distinguished Purshotamdas, the young crusader, in his performance was the thoroughness with which he studied various issues and the courage and sense of fair play with which he approached them and articulated his point of view. This courage and valuable contributions earned him his reputation which led to the government nominating him to various Committees.
We will cover these aspects of the life of Purshotamdas, the young crusader, in the next parts.
(continued …)
© G. Sreekumar 2021.
For periodical updates on all my blog posts, subscribe for free at the link below: