That wretched woman with the infant in her arms, round whose meagre form the remnant of her own scanty shawl is carefully wrapped, has been attempting to sing some popular ballad, in the hope of wringing a few pence from the compassionate passer-by.

Charles Dickens, Sketches by Boz
"Cooperation has failed, but cooperation must succeed," is an oft-quoted extract from the 1954 report of the All India Rural Credit Survey Committee (AIRCSC). Sir Benegal Rama Rau, the fourth Governor, Reserve Bank of India, appointed the Committee. No other financial sector was the subject of scrutiny by as many committees as Indian cooperation. The quote is believed to be the contribution of Burra Venkatappaiah, of the Indian Civil Service. Venkatappaiah was then the Reserve Bank of India's first Executive Director, and a member of the AIRCSC. He later became Deputy Governor, and the fourth Chairman of the State Bank of India. Thereafter he chaired the All India Rural Credit Review Committee which reported in 1969. I have a separate post on Venkatappaiah coming up, but my focus here is on Indian cooperation.
Nicholson and Cooperation
The above verdict on Indian cooperation came five decades after the first cooperative societies legislation came into force in 1904. But the work on it was started much earlier. Isolated efforts to start cooperatives in India came from officials of the United Provinces, Bengal, and Bombay. This included William Wedderburn of the ICS, who later became President of the Indian National Congress twice.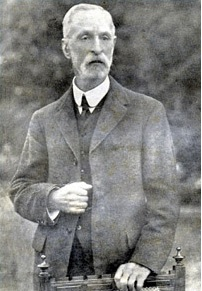 The first serious attempt at replicating the European cooperative model in India came from the Madras Presidency. Madras was ideal for experimenting as it already had similar institutions in its nidhis. In 1892, Governor Lord Wenlock appointed (later Sir) Frederick Nicholson, Collector of Madras, to report on these European institutions. Nicholson wrote in 1895 that "The future of rural credit lies with those who being of the people, live among the people, and yet by their intelligence, prescience and energy, are above the people." He summed up his report in two words, 'Find Raiffeisen.'
Nicholson (1846-1936) had made other contributions too to the Madras Presidency and India. This includes setting up a Fisheries Bureau (see here). He is thus known as both the Father of the Cooperative Movement in India and as the Father of Fisheries in India. Nicholson's services were available whenever required, even after retirement, and he would chug down to Madras from Coonoor, where he spent the last few decades of his life, like many other British civil servants and engineers of the era. Nicholson was laid to rest in the Tiger Hill Cemetery, Coonoor, a hidden gem as one website calls it.
Friederich Raiffeisen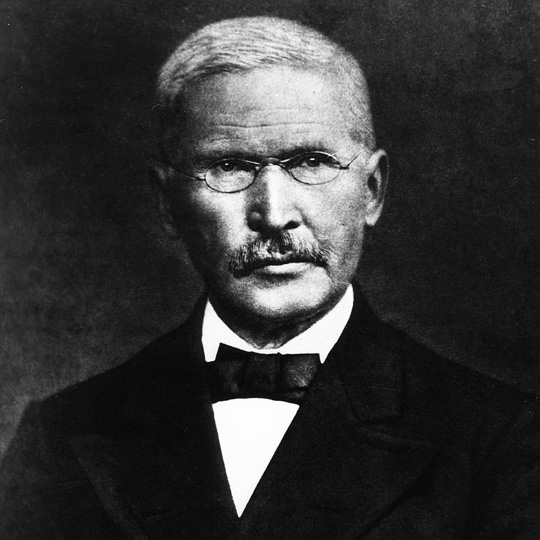 Nicholson was referring to Friedrich Raiffeisen (1818-1888) of Germany who along with his compatriot Franz Schulze-Delitzsch (1808-1883) and Luigi Luzzatti (1841-1927) of Italy pioneered cooperative institutions in Europe. Their work was relevant and necessitated by the widespread poverty and suffering caused by industrialisation and consequent unemployment and displacement. Many writings of Charles Dickens reflected these conditions as in the epigraph above.

Raiffeisen based cooperatives on the principles of self-help, self-governance, and self-responsibility. Most of them were known as Raiffeisenbanks, which spread to other parts of Europe and America. The model's enduring relevance is its superior ability to weather financial crises, noted as early as in the 1860s. They are also among the most trusted banks. Rabobank, the Dutch bank, describes itself as a cooperative bank with a mission, or as a bank with a cooperative mission. Rabobank owes its first two alphabets to Raiffeisen. It was the last bank to be triple A-rated and the only one to be so rated at that time. It was bigger than State Bank of India until the latter merged five of its subsidiary banks with it.
Indian Cooperation
Many parts of India during the nineteenth century also suffered from famines and extreme poverty. One of the worst affected was the Madras Presidency. The Indian Irrigation Commission (1901-1903) and the Cooperative Societies Act of 1904 were among measures taken by Lord Curzon's administration to counter poverty and famines. In Madras, the now (and then) controversial Periyar Project which diverted water flowing west to the east through the Western Ghats was one measure. So was Nicholson's appointment by Lord Wenlock to examine the possibility of establishing cooperatives in the Presidency.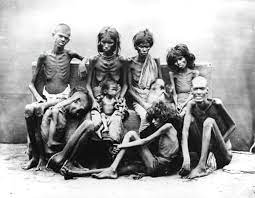 Nicholson used Raiffeisen "not as indicative of a particular person or system, but of the zeal, energy, patience and continuous devotion so thoroughly exemplified in that great reformer, and of the spirit of co-operation, thrift, self and mutual help so thoroughly developed in the above and similar systems…" Dupernex's report for the United Provinces followed in 1900. There were also independent initiatives by district officers in other areas. The 1904 Act was revised in 1912, diluting certain stringent cooperative principles in the former.
Slater at the RCS Office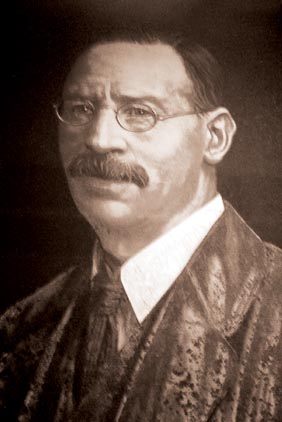 When Gilbert Slater joined Madras University in 1915 as its first Professor and Head of Department of Economics, he went looking for the Raiffeisen that Nicholson's province had. Cycling his way through shady roads and an overgrown compound of the Office of the Registrar of Cooperative Societies (RCS), he found many clerks sleeping behind their desks. Their turbans were also taking a break beside the inkpots. Slater went up to the head clerk, judging by the size of his table, and said "Good afternoon". The head clerk woke up with a start, put on his turban and tidied his attire, others following his lead. But they had no clue about the whereabouts of their boss, whose interest and specialisation lay in the study of the Tamil almanac.
Slater left India a few years later, in 1921, after chairing the Allahabad Conference of the Indian Economics Association. He is better known today for his Seven Shakespeares, theorising that seven different persons wrote Shakespeare's works. He also wrote The Dravidian Elements in Indian Culture, Some South Indian Villages, and Southern India – Its Political and Economic Problems.
Matthai on Indian cooperation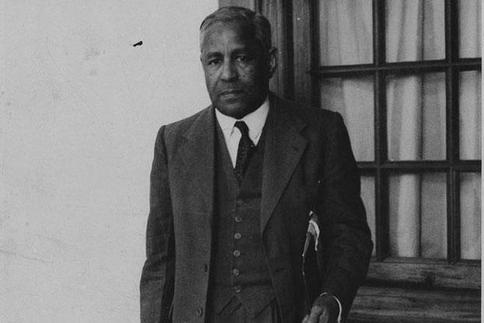 Better days for cooperation in Madras came with the next RCS, F.R. Hemingway ICS, perhaps better known for his District Gazetteers of Tanjore (1906), Trichinopoly (1907) and Godavari (1915). Among other things, he brought in Dr. John Matthai as Officer on Special Duty. Matthai was the first Indian with a doctorate in Economics, from the London School of Economics. He worked for a year in Ireland with Sir Horace Plunkett, an acclaimed expert in cooperation. Matthai soon joined Slater at the University of Madras and Presidency College, and on the Madras Legislative Council. He later became independent India's first Railway Minister, second Finance Minister, and first Chairman of State Bank of India.
Cooperation from the bottom
Sir Denzil Ibbetson, moving the cooperative societies bill on 23 October 1903 said that the bill sought to create "small and simple credit societies for small and simple folk with simple needs and requiring small sums only." He also said that 'co-operation must be built up from the bottom, and not from the top'. But, the actual experience was different, of which ironically Ibbetson's own speech was evidence.
Plunkett on Indian cooperation
Sir Horace Plunkett, in his introduction to Eleanor Hough's Cooperative Movement in India, lamented that what India had was not a movement, but a policy. It was "created by 'resolutions' of the Central Government" unlike Europe, where initial opposition was from the government. In England, when the government came round to the view that cooperation was good, Prime Minister Gladstone famously commented that "If someone had told me a few years ago what progress co-operation was about to make, I should have said that he was talking of a vision of Utopia."
In India, the opposition was from traditional moneylenders. This initial push from the top served a purpose for some time. Matthai wrote in Agricultural Cooperation in India (1925) that the challenge was to loosen government grip over the years. Reflecting a collective failure of the political class, administrative controls over cooperative societies and banks only increased. This violated one of the eight cooperative principles, of political and religious neutrality, laid down by the Rochdale Pioneers in the mid-19th century. After independence, going against the spirit of cooperation, cooperative institutions became an instrument of planning and state action.
Indian cooperation and the world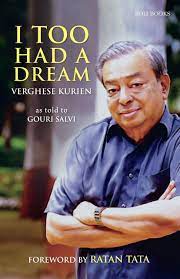 Not surprisingly, the most popular Indian cooperative is the Gujarat Cooperative Milk Marketing Federation Ltd. (GCMMF), known for its Amul products. Verghese Kurien, incidentally a nephew of John Matthai, became a Raiffeisen to build it as a people's movement. The other two in Global Cooperative Monitor's 2019 ranking for top 300 cooperatives by assets, published on 30 November 2021, are IFFCO and KRIBHCO. All the three are outside government control.
Seven of the world's top ten cooperatives by assets are from the financial sector with France's Credit Agricole figuring first. By Turnover/GDP per capita, IFFCO and GCMMF are at one and three, and Credit Agricole second. The Indian financial sector is nowhere in the picture going by asset size. A few make it in the list of Turnover/GDP per capita, aided by a low denominator.
Challenges in Indian cooperation
When a cooperative bank scales up, how to maintain the basic cooperative principles is a challenge. Cooperatives have also become avenues for regulatory arbitrage, to circumvent lending discipline and anti-money laundering regulations. Numerous committees have examined cooperative banking in the country. But, all these approaches had the top-down quality that Plunkett frowned upon. Recent initiatives like setting up an Umbrella Organization for urban cooperatives and a new Ministry of Cooperation at the Centre threaten to further this approach in the absence of safeguards.
The RCS in Indian cooperation
The first such safeguard should involve curtailing the powers of the RCS, a British-Indian innovation, which failed to stick to its original role of a facilitator, a friend, philosopher, and guide to cooperative societies. In almost all States, the RCS has become an instrument of inspection and domination, one who imposes uniform byelaws, and amends them if individual societies do not fall in line.
Early legislations gave wide powers to the RCS since they were in an experimental stage, and were applicable from present day Pakistan to Myanmar. The legal provisions were simple and elastic to provide exemptions where required to take care of local peculiarities and conditions. These should have been slowly scaled back from 1919 when the Montagu Chelmsford Reforms, and the Government of India Act of that year, brought cooperation under the provinces. The provincial legislatures could have framed more specific legislation with less leeway for the RCS. But, the RCS continues to hold sway long after independence. Some states even provide for blanket takeover of governance in cooperatives irrespective of the quality of their financials or functioning. The RCS functions should move to cooperative federations, as in Singapore, or to an umbrella organization.
Rural urban dichotomy in Indian cooperation
Second, the rural urban dichotomy in regulatory treatment of cooperatives is specious and outdated. It only serves to perpetuate age old divisions based on kind of operations and population size which are immaterial when what is common is the cooperativeness of the institutions.
Regulation and supervision of cooperative banks
Third, regulation and supervision of cooperative banks should move to a new body which will take over the regulatory functions from the RBI and the supervisory functions from the NABARD for rural cooperative banks, and RBI for urban banks. In the case of the Reserve Bank, the arguments for combining banking supervisory powers with its other central banking functions do not hold good for cooperative banks.
Moreover, moving them to a separate regulatory institution will kindle fresh thinking, free from the influence of Basel-speak, the current mainstay of global approach to banking supervision. The Basel Committee designed these regulations for internationally active banks and not for small cooperative banks. Furthermore copy-paste approach to urban cooperative bank regulation made the regulation of their exposure norms, capital requirements, dividend declaration, etc., weak as compared to earlier stringent norms.
As for NABARD, the burden of inspections of the rural cooperative sector (and Regional Rural Banks) is a distraction, and drain on resources, from its core mandate.
Lessons from the Netherlands
Fourth, drawing lessons from the Netherlands and elsewhere, the cooperative banks should have their niche presence in a segmented market. In India, a multi-agency approach to rural credit pushed all commercial banks into rural areas. This happened more after the bank nationalisation of 1969. This has been counterproductive at a cost to the efficiency of both the sectors. Replacing this with commercial bank-cooperative sector linkages at various levels could provide better synergies. This would spare large commercial banks from the tyranny of periodical competitive loan waivers. Truly cooperative institutions should be able to resist such measures.
Find Raiffeisen(s)
Kalipurayath Madhava Das was Executive Director of the Reserve Bank of India in the late-1970s. He had updated and enlarged Eleanor Hough's book, and also authored a report on urban cooperative banks. He would chide his wife for not having once touched the famous report of the AIRCSC. Then he would reverentially say aloud the words of his former boss, Venkatappaiah: "Cooperation has failed, but cooperation must succeed". His wife, Kamala Das, the poet, known as Madhavikutty in Malayalam literature, would react by laughing out aloud. We will never know whether she was laughing at the lack of poetics in the famous quote. Or whether she was prescient as to what was in store for cooperative banking.
Nearly seven decades after that landmark report, Venkatappaiah's words still ring true. So do those of Nicholson, nearly 13 decades after his path-breaking report, underscoring the importance of the vision and integrity of people if Indian cooperation were to succeed: "Find Raiffeisen". In fact, we need many.
Postscript
A shorter version of this article appeared in the editorial page of The Hindu on 6 December 2021. See here for the published version.
I owe a debt to Dr. Y.V. Reddy, former Governor, Reserve Bank of India, for rekindling an interest in regulation and supervision of cooperative banks when he visited Jaipur in February 2019, about a week after I had voluntarily retired from the Bank. In particular, the suggestion to move them to a separate body emanated during discussions with him. But, of course, these require further elaboration.
For insights into the adverse effects of Basel-inspired regulation on urban cooperative banks, I am thankful to my former colleague, P.R. Pillai. This is a line of thinking I would like to pursue further.
© G. Sreekumar 2021.
For periodical updates on all my blog posts, subscribe for free at the link below: